Field Trip successful!   It was chilly out today, but I think everyone enjoyed it.  The kids were pretty good.  I learned that turtles have scales that they lose as their shells get bigger and that box turtles with red eyes are males and with golden eyes are female.
Darla goes in on Wednesday for her spay.  I will then set up a time to meet her new family.  She will have a Heaven Sent sibling. 
Renny will likely be leaving by the end of the week.  She is moving to Colorado.
I would like to introduce you to Gotti.  He is going to be the newest Heaven Sent male.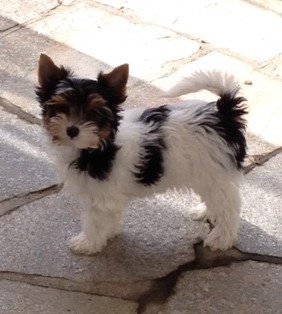 Now, I need to decide if all of the current boys are staying.  Boys almost out number the girls!