PMy girls have been chosen using many criteria. Health, Beauty, & Bloodlines are the main three.  I am proud to present these Heaven Sent Biewer Terrier girls.   All of my girls are AKC/BTRA registered Biewer Terriers. You won't see any of the off standard colors at Heaven Sent, as I breed to get dogs/puppies that meet the standard.  I am wanting a dog that will be able to show, so I do not breed for colors that are faults (Chocoloate, Biro, or Golddust)   I am always on the look out for girls to keep from my own litters, so don't be offended if you have to wait for me to decide which girl(s) I am keeping first.  Hope you appreciate the beauty in all of my girls.  They all are sweet affectionate ladies.

Click on the girl's name to see their pedigree.
         
---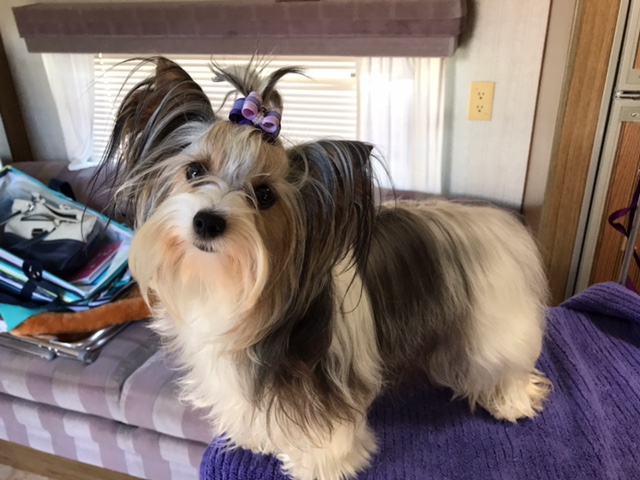 Tina is another Bella puppy!   She has more white on her body than most Bella babies. Tina has earn about 1/3 of the points needed for her CM.  Tina is retired from showing.  She likes being with me, but not the hustle and bustle of competition.  Looking forward to Tina puppies in January 2021!
---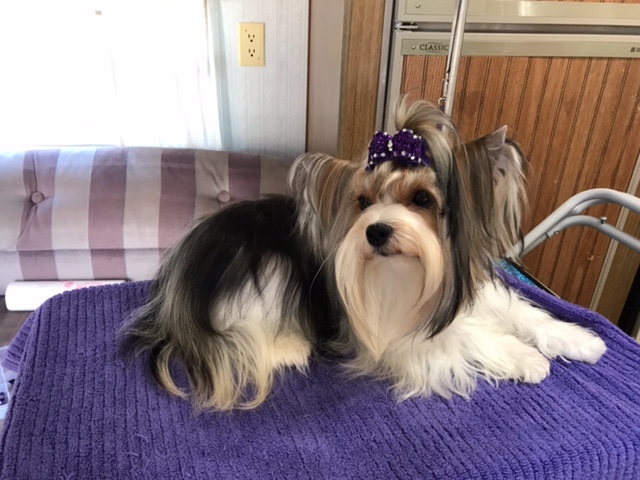 Star is an Angie and Dreamer girl.  Star was a hit in the show ring as a baby.  She already has points towards her CM award.  Star will not be shown any more, as she does not enjoy showing.
---
Ellie
Ellie did not enjoy the show scene. She is hanging around home and enjoying all her free time.   
———————————————————————————//—————————————————————————

Gem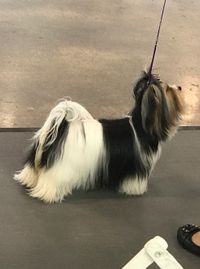 Gem has had an awesome time in the show ring.  She now has her Certificate of Merit 3.  She has won several Best in Show awards.  This girl has the attitude and look that it takes to go places. Look for Gem in the AKC ring as we enter the Toy Group!